Some of our unique creations!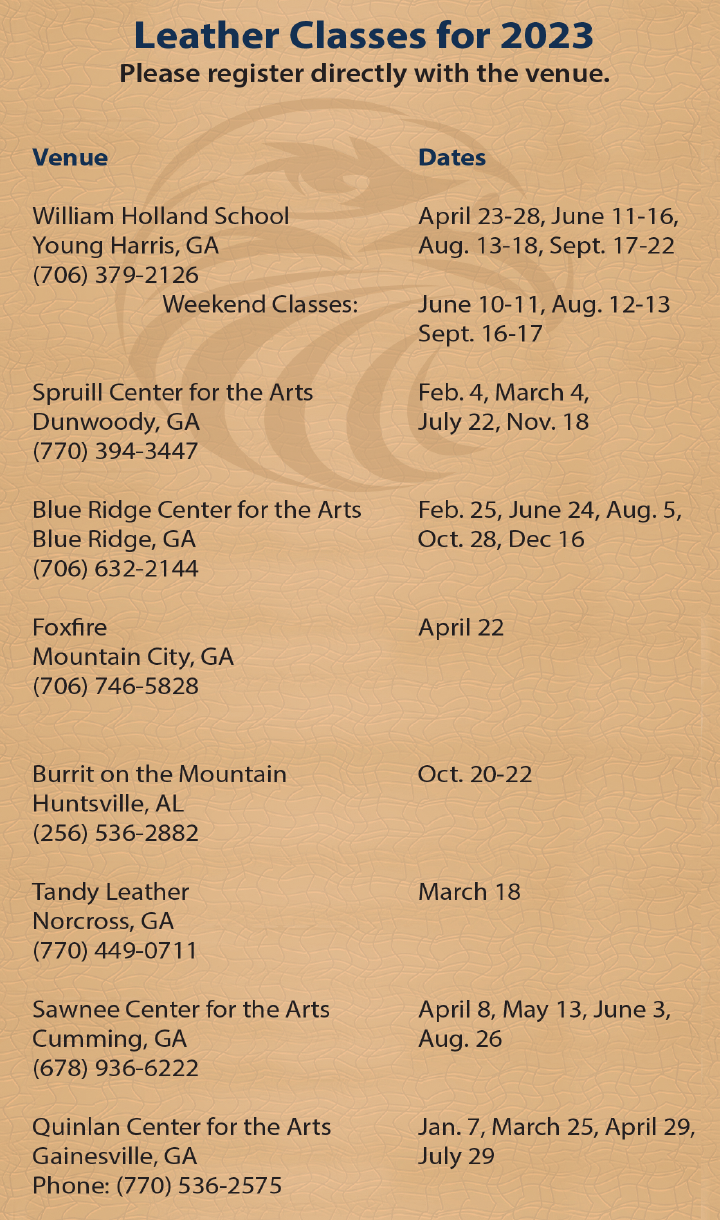 Make Something Beautiful!
Make Something Beautiful!

All leather, materials, templates and more are provided. Just bring your desire to craft beautiful bags and your enthusiasm!
Class information for 2023 ____________________________________________________________________________
Day long classes are from 10am to 4pm.
Go directly to the venue to sign up. Fees vary from venue to venue.
You can make a shoulder bag, belt, phone case, journal, learn pyography, colorizing leather and more
depending on length of class. I provide everything.
Classes generally begin on Sunday nights after supper and finish by Friday morning. Please contact the school for registration and fees information.

If you would like to schedule a class in your neighborhood, church, or community, please contact Instructor Tom Slavicek at: tslavicek@aol.com to set up a class. Minimum students is 5 with a maximum of 15. Fees are determined per each class scheduled. Tom provides all materials, leathers, templates, and more for all students.



Home Contact Us Store Ordering About Shows & Classes

All images are copyrighted © by Black Eagle Leather, Dahlonega, GA 30533, 570-899-6818